Summary: A physical and emotional state of exhaustion caused by work stress, or when working in a physically or emotionally draining role for a long time.
Burnout takes place due to various reasons related to work such long-term stress, or when one has worked in a physically or emotionally draining role for a long time. One can also experience burnout when his/her efforts at work have failed to produce the results that expected, and feels deeply disillusioned as a result 1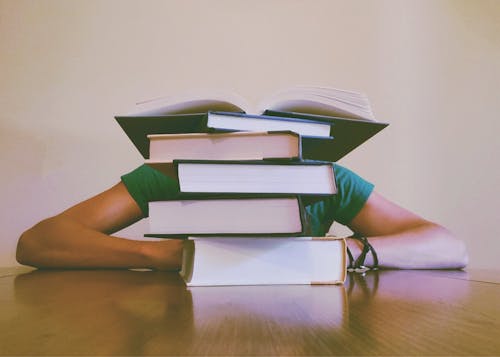 As a result of its wide spread around the world, the World Health Organization has determined 'Burnout' as a health syndrome resulting from "chronic workplace stress that has not been successfully managed," in its International Disease Classification (ICD-11).2
A burnout often means that it is time to make changes in life or career. This can be realized by answering the question of "why" you are doing what you are doing, and what "can" you be doing, realizing what "should" you be doing.
Burnout Causes
Burnout can happen caused by one or more of the following causes:
Stress and frustrating at work as work seems to get harder with more work hours and lesser engagement or excitement.
Significant time pressure to get a certain task done within an unrealistic time frame.
Unfair treatment or more-than-capacity workload.
Working conditions may be getting harder to cope with, or people one works with may be difficult to handle.
Physical implications of work stress such as headaches and stomachaches or intestinal issues.
People suffering from one or more of the above-mentioned causes are more prone to getting burned-out. Once they enter the burnout stage, a number of things start to happen:
Physical exhaustion: as people feel drained of energy and unable to physically perform or get their jobs done.
Mental exhaustion: Once physical exhaustion kicks in, people become mentally overloaded and unable to focus and get tasks done efficiently. bringing the work quality down.
Emotional exhaustion: After getting physically and mentally drained, the emotional side starts disconnecting with the job. This is one of the harder elements to repair as physical or mental capacities can be treated with time off and balancing activities, emotional burnout gets the person in a disconnect and indifference- leading the prospects of future activities and plans down hill.
Countering and Overcoming Burnout
Burnout can be countered and treated medically and professionally. We will focus on the professional and business side in the following list of suggestions:
Get more people involved in your tasks where possible and get them to help you get the work done, or at least seek advice from them.
Get your work done for you utilizing the power of online freelancing. There are many professionals around the world who are ready to help you get your daunting tasks done in return for a small price. See platforms like Upwork and Fiver for such services.
Strike a good work-life balance. Getting work tasks blocked out in your calendar is one thing, but you should consider blocking out your personal commitments and self-growth time as well as it is as important in getting your balance back and removing burnout.
Define clear strategies for the business, and learn to identify SMART goals that are Specified, Measurable, Attainable, Realistic and Timely. Such goals will help you put things in check and not overload your schedule.
Celebrating successes and milestones is an important task that should be taken seriously as if it were part of the business activities. Self-reward and team-reward when there a certain milestone or accomplishment is essential to boost morale and avoid burnout.
Getting time off is essential to lead a healthy lifestyle. It can not only clear your mind and soul, but get you prepared for your next tasks and activities. Often times, getting away from work can help you see things under a different light and perhaps come up with new innovative solutions to problems you used to face.