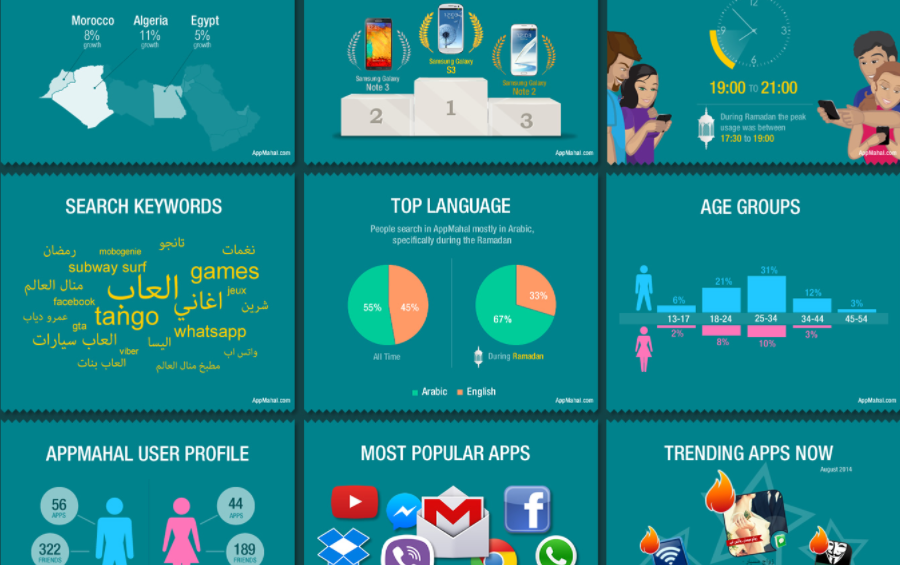 Palestinian startup Appmahal has launched a localized version of Whatsapp, and hopes this will provide the competitive edge it needs in a crowded social marketplace.
Sila launched as a beta version several months ago and has been downloaded by over 200,000 users already. The final product will be launched early April.
Inspired by localized services in Asian and European markets such as Telegram, Hike, and China's We Chat, the startup team believes that the experience of these localized apps can be introduced to the MENA market, with a social messaging platform that is in line with the culture.

Custom-made for the MENA region, Sila is a messaging platform with Middle Eastern-inspired emojis and designs.

"We wanted to introduce something that suits the culture of our region, so we took the chat part out of Appmahal and created a separate app for it, customized to the Arabian experience," said marketing director Mona Haddad.

Localized apps such as We Chat have had an advantage over their international counterparts by offering services such as keyboards in other languages and dialects, services that work well in a regional context such as finding friends and people nearby, and having a localized look and feel.

It's hard to find Arabic content
Appmahal's first product was a social network for Arabic language apps, built to help users find the limited number of apps available in their own tongue (the name in English means 'app store').
Khaled Swilat and two cofounders launched Appmahal in 2014, when the eight-strong team in Ramallah decided that a social app marketplace for Arabic speaking smartphone users was the missing link for local online content.

The team is a group of developers and mobile specialists who have been working closely with the Appmahal community to showcase the best free and paid games and applications.

"People used to learn about new apps from chats and discussions with friends, so we developed a full app to utilize a database of apps for users with that social connection. We're the Facebook of apps," Haddad said.

The app is built to help users know about new apps, discover apps that are common among their friends, and share apps.

"A user could simply check the profile of another user to check what apps or features they are using, and starting using them as well," she told Wamda.
Appmahal has been downloaded over three million times from the Android app store, with about 60 percent of those downloads coming from Algeria, Egypt, Iraq, Morocco, and Saudi Arabia. The app is most popular with people in their 20s.
The learning curve from the Appmahal experience fed into the conceptualization and development of Sila.
The team found more users were engaging with the messaging service enabled within Appmahal, so they decided to spin it into a separate unit and create a dedicated app that included localized emojis and stickers, and in the future a dedicated keyboard, taxi hailing service and bill payment feature.
The business side
Palestinian private equity fund Siraj invested in a Series A round in late 2016 that was large enough for the team to grow, gain more traction, sustain the team and start developing the Sila app.
The team is in pursuit of a Series B round, although they need to prove they can make money out of the apps they've already made.
As Appmahal is free the startup is planning to monetize some features in the Sila app, but is yet to announce what these will be.
The team noted that Appmahal is being used weekly by individual users to discover new apps. Haddad said her team was planning to leverage Appmahal's larger user base to drive more customers to Sila, with the main goal being to develop an app that is used on a daily basis.
She acknowledges this might be tough with Facebook, other social media networks and messaging apps, but believes that the localization would be the advantage.